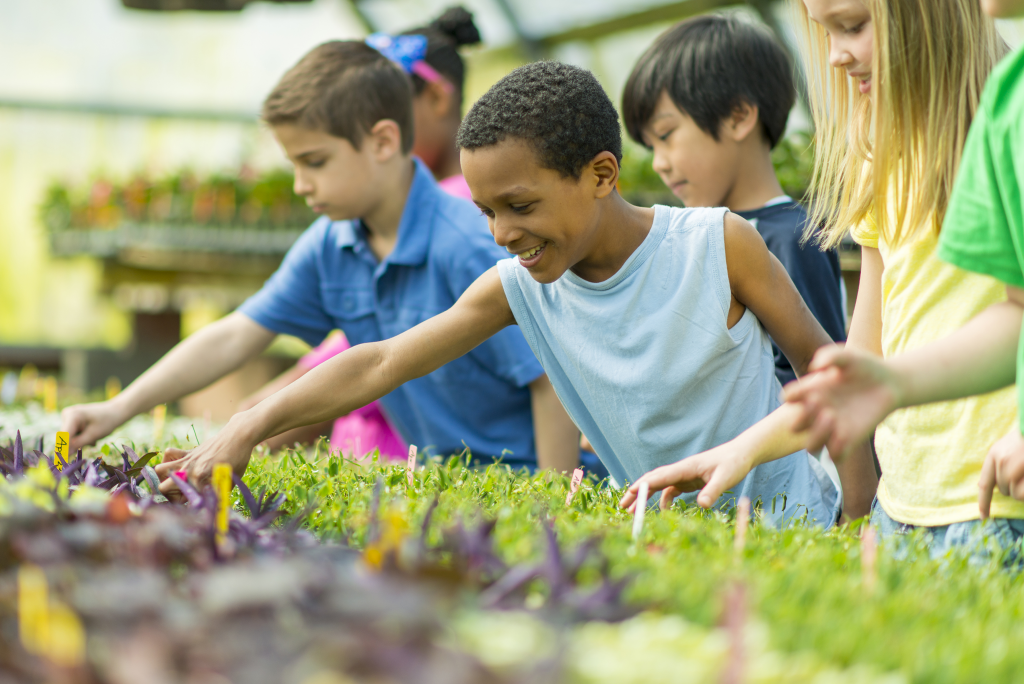 Streamline Aquaponics envisions healthy ecosystems, communities, and economies that are resilient in our changing world. We believe through education and outreach we can support this vision. By helping incorporate aquaponic systems and other aquatic-based operations into a learning environment, we can help educators teach a spectrum of subjects but also address issues surrounding environmental and social change. When implementing aquaponics projects, we will provide technical support, grower assistance and help with curriculum to help grow fish and plants so that educators can focus on what matters… educating their students.
Aquaponics in schools is a primary focus of our company. We strive to create educational opportunities for any student, from preschoolers to post-graduate, at any level, from elementary school and high school to college and university. Because of the interdisciplinary nature and the technological skills required, this technology can be an effective educational tool. Aquaponics is an excellent means of demonstrating principles of science, agriculture, math, and business in all grade levels and for homeschooling. Applications of these technologies are only limited by one's imagination. Through experiential activities and specialized programming, aquaponics creates authentic learning opportunities. There are multiple entry points for students of all abilities and interests. Concepts often studied abstractly, can be taught through hands-on activities, which can help solidify a students' understanding of many theories and principles in science, technology, engineering, and mathematics. Beyond standard principles, aquaponics can be related to projects on sustainability, environmental science, agriculture, food systems, health, economics, construction, business, and marketing. This programming can also emphasize careers in environmental science, conservation, and the green sector. Thus, incorporating aquaponics into school curriculum offers many benefits and can serve as a launching point for rich assessment of student learning.
This programming promotes critical thinking skills and allows students to demonstrate their understanding through real world applications. Students can actively participate in projects, reflect, and derive meaning from these experiences and apply what they learn to the decisions they make in various aspects of their lives. For example, caring for fish and plants, and maintaining these systems can help empower student leadership, help develop a sense of responsibility, inspire creativity, and generate excitement.
Any aquaponic system or aquatic-based operation can be tailored to the school year or run year-round, allowing educators to present individual concepts and lessons as plants and fish grow. Systems are scalable and can be designed to meet the needs of any school, from simple aquarium-based setups to large aquaponic facilities.
And in the face of the COVID-19 pandemic that continues to evolve, Streamline Aquaponics operating procedures and guidelines remain nimble while adhering to organizational, municipal, provincial and federal guidelines to ensure the wellbeing of our customers, students, and staff. Our operating protocols reflect current (and evolving) evidence and regulations, and the variable easing of restrictions that may affect our operations. Given how much remains unknown, a commitment to always erring on the side of caution is prudent, and now offer educational and outreach services online. Teaching aquaponics is one of the most rewarding things we do and although we miss our hands on approach and hope we can get back to it in the near future, we have put together online content and presentations to bring the world of aquaponics to our customers and students.
Available content includes topics focusing on:
Aquaponics
Aquaculture
Fisheries Management
The Environment
Alternative Agricultural Methods
Career Pathways in the Environmental and Green Sector
Skilled Trades as they relate to Aquaponics, Fisheries and the Environment